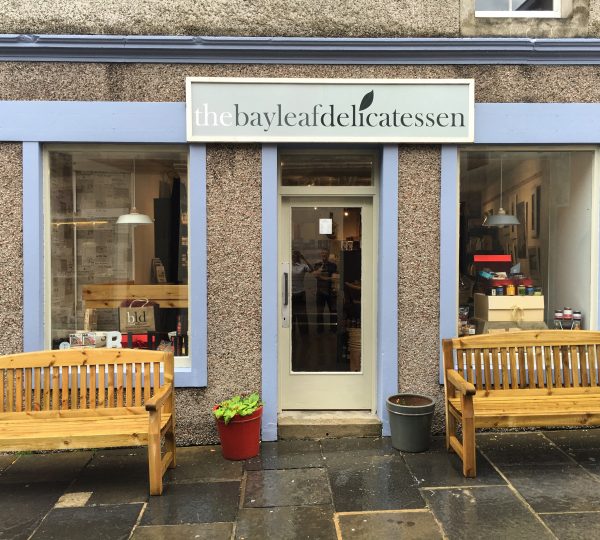 The Bayleaf Delicatessen is a wonderful treasure trove of delicious treats – situated only a stone's throw from Jackie's House on Victoria Street, right in the heart of the old town of Stromness.
We are a locally owned family-run business, owned by Gavin and Lauren Warnock, with Gavin's daughters Freya & Eilidh also actively involved. Started in the summer of 2012, the deli, a locals' favourite, has developed year on year to become one of the town's most popular shops.
We specialise in a range of quality produce which includes:
wide range of local Orkney produce
a selection of artisan cheeses – off the block
a variety of olives, antipasti and charcuterie.
wholefoods
selection of fish – fresh, smoked and frozen
teas and coffees
pastas
oils
herbs & spices
freshly ground hot coffee & other hot drinks – to take out.
filled rolls
superb freshly baked sourdough loaves and sweet baked goodies from Orkney Sourdough Co. on a Tuesday and Thursday
cakes, bakes, filled rolls, and savoury products from Birsay Bay Tearoom

We're open every day from 10.00am to 5.30pm.
With current Covid-related capacity limits, we are able to accommodate 4 customers in the shop at any one time.
We'd love to see you.
*****